Shockwave is an acoustic wave which carries high energy to painful spots and myoskeletal tissues with subacute, subchronic and chronic conditions. The schokwave machine uses electromagnetic shock wave energy to focus on the human body and activate osteoblasts and tissue cells, which can simulate new blood vessels growth and forming, reduce chronic inflammation, promote tissue metabolism and healing. So it helps relieve pain and mobility restoration. If you or your parents are suffering from those pains like heel spurs, plantar fascitis, Achilles tendonitis or other soft tissue and bone disorders, it will be a best massager for you.
Commonly Used For
1. Erectile Dysfunction: Inability to achieve or maintain an erection.
2. Tennis elbow: Or lateral epicondylitis, is located on the outer portion of the elbow.
3. Plantar fasciitis: Inflammation of the plantar fascia, tissue in the foot used during walking and foot movement.
4. Achillodynia: Painful irritation of the achilles tendon.
5. Patellar Tendinitis: Injury to the tendon connecting kneecap (patella) to shinbone.
6. Bursitis trochanterica: Painful periostitis of the hip.
7. Tibial edge syndrome: Inflammation of the tibial edge due to excessive strain.
8. Shoulder pain with or without calcification: Painful limitation of shoulder movement.
9. Muscle strain: An injury to a muscle or a tendon — the fibrous tissue that connects muscles to bones.
10. Painful trigger points: Acute and chronic pain in the back, shoulder, neck, etc., due to permanently shortened and thickened muscles.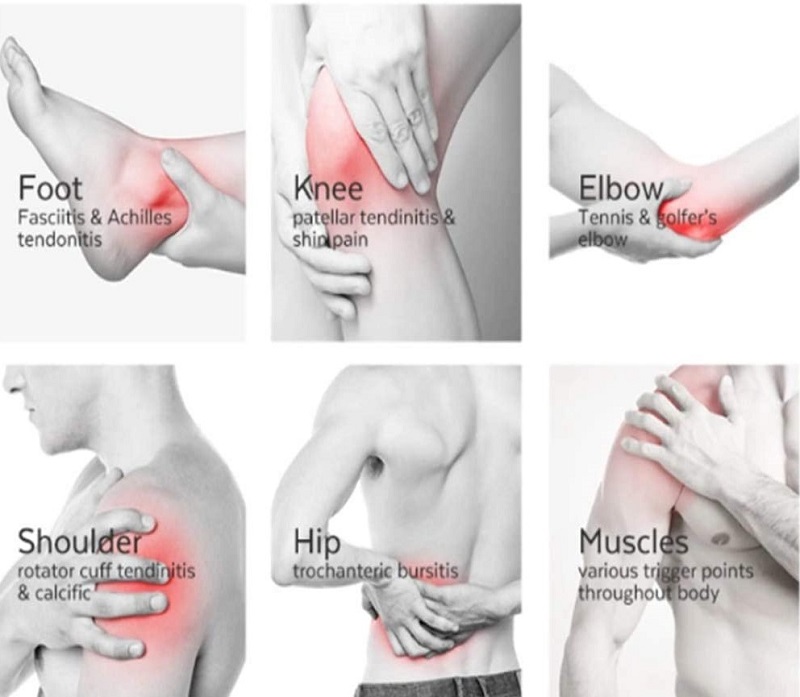 Product Details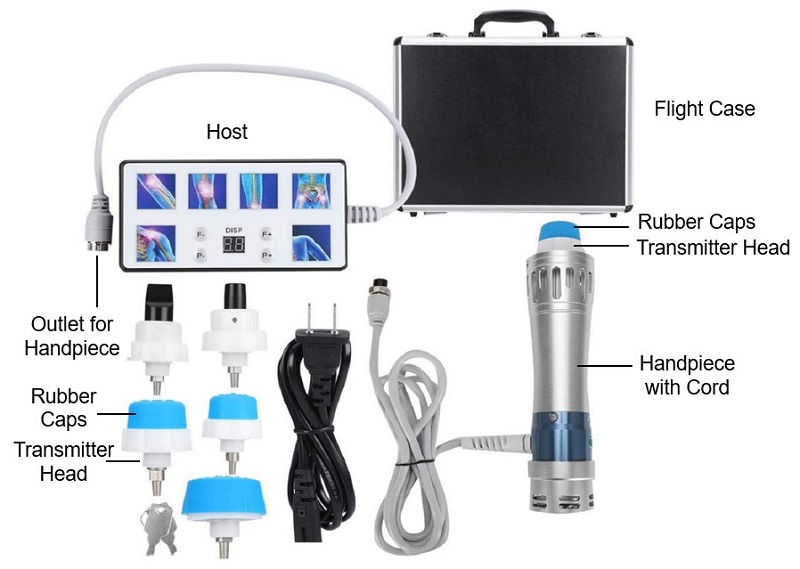 Hanpiece with One Button Control for Start and Stop Design

7 Transmitter Heads
Multiple massage heads, adaptable to all parts of the body.
1# 8mm: acupuncture points or small finger joints
2# 15mm: small muscle tissues
3# 15mm(concave): deeper structures
4# 20mm(concave): myofascial treatment
5# 36mm (assembled in handpiece): big muscle tissues
6# Flat head: ED treatment
7# Cylinder-shaped head: ED treatment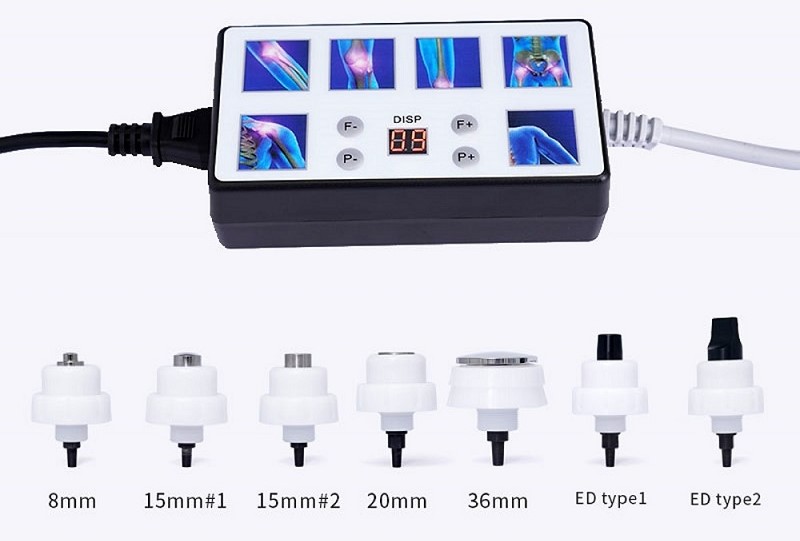 3 Soft Tip Heads
Use them to cover metal transmitters when treating sensitive regions

Frequency and Pressure (Strength) are Adjustable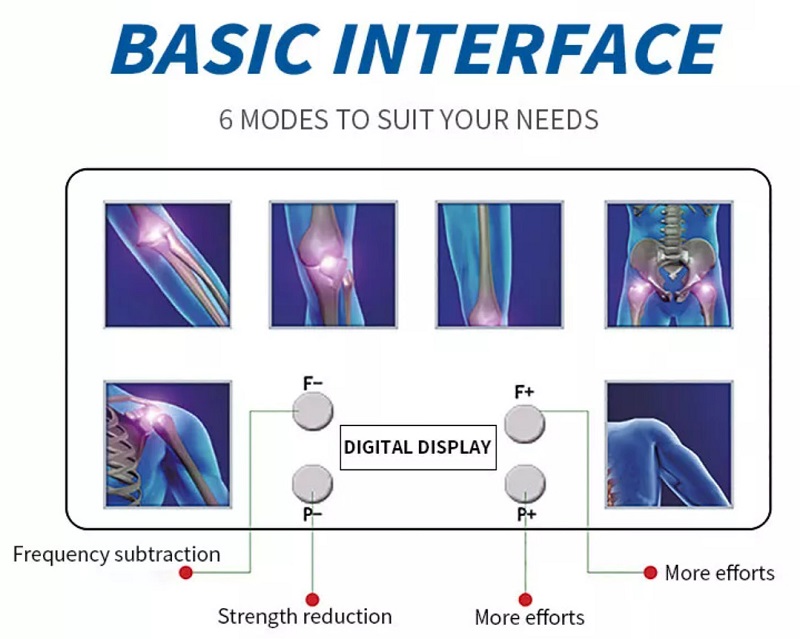 Product Features and Advantages
Most economical and practical with less than $1 per day
Be friendly to a new operator with a one-button start/stop
Frequency and pressure can be adjusted at your option
Quick and easy replacement of different transmitter heads
Very simple maintenance method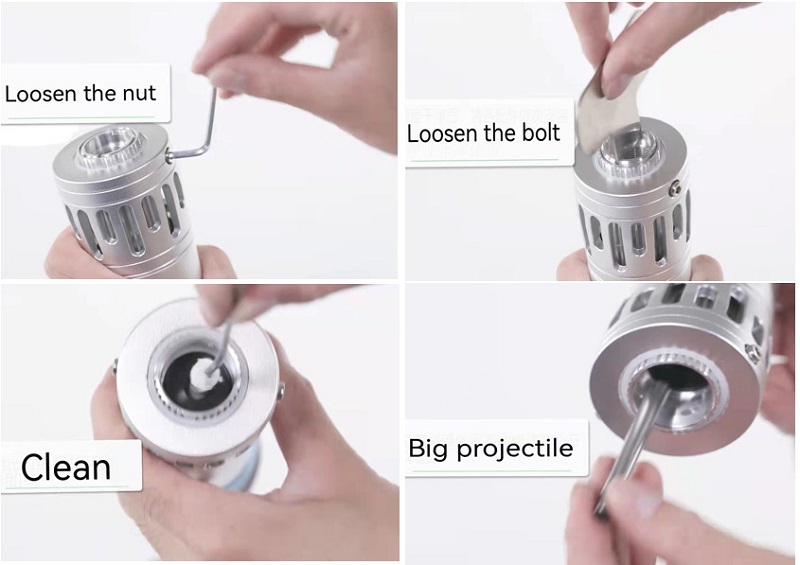 Package Includes
1 x Hand Bag
1 x Host
1 x Handpiece with cable
1 x Power cord
7 x Transmitter heads
3 x Soft tip heads
5 x Blue silicon rubber caps (protect transmitter heads after use)
Othes: The tools for maintenance of the handpiece
Product Parameters
Rated Voltage / Frequency: AC110V/AV220V (auto switch) / 50HZ/60HZ
Rated Power / Current: 90W MAX / 2A MAX
Energy Level / Frequency: 25-105mj / 1-16HZ
Strike Times: 2500
Device Dimension / Weight: 215*60*60mm / 0.879KG
Packing Dimension / Weight: 380*295*100mm / 3.830KG