Shockwave Biological Effects
Shockwave has strong penetration ability and low energy attenuation, can penetrate deep and target the damaged location, and then:
Stimulates the diffusion process of cell membrane
Accelerates metabolism and neovascularization
Strengthens the blood circulation and lymphocinesia
Improves nutrition supply and function regeneration
Stimulates bone healing
Decomposes adhesion and relieve muscle spasm
Reduce nerve excitability and relieve pain
What Can Shockwave Therapy Used for?
The shockwave therapy device provides 11 transmitters heads for better contact with deep tissues, like privacy part, entire spinal column, helps relieve back pain, Achilles tendonitis, tennis elbow, rotator cuff, plantar fasciitis, jumpers knee, calcific tendinitis of the shoulder, and improve erectile dysfunction.
It's also a good deep massager to relieve fatigue and you can enjoy a happier life.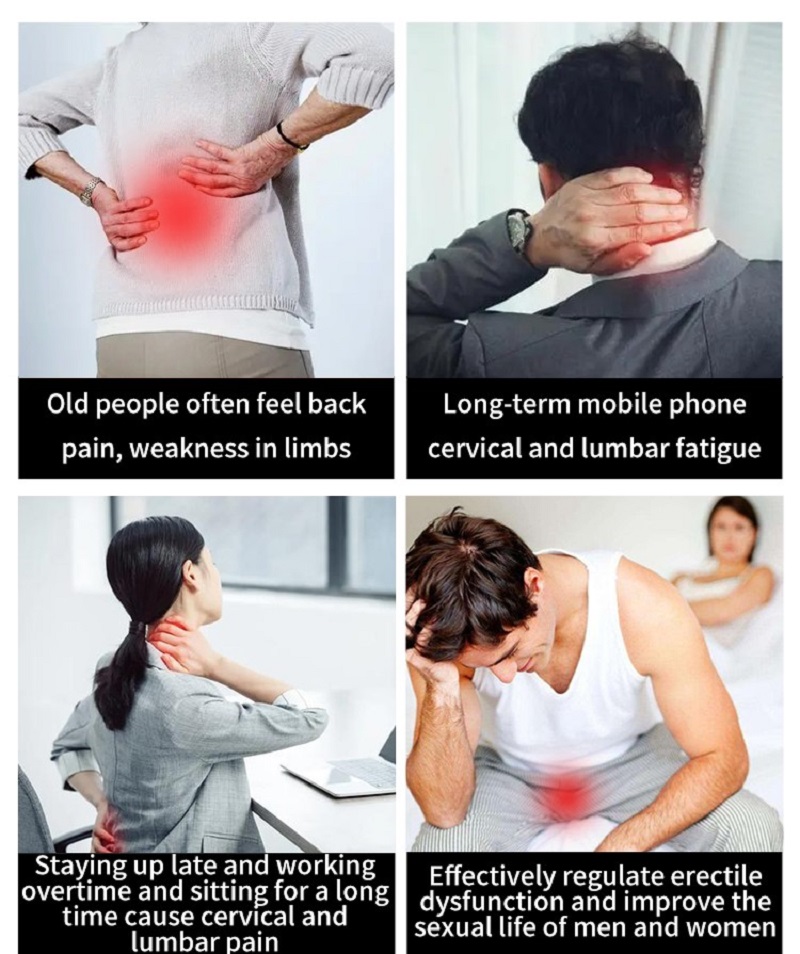 Product Details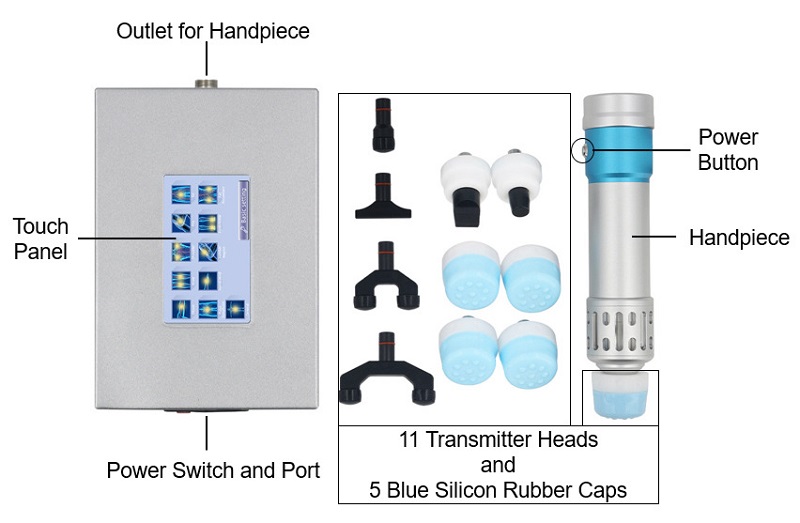 Transmitter Heads*11 (7+4)
1# 8mm: acupuncture points or small finger joints
2# 15mm: small muscle tissues
3# 15mm (concave): deeper structures
4# 20mm (concave): myofascial treatment
5# 36mm (assembled in handpiece): big muscle tissues
6# Flat head: ED treatment
7# Cylinder-shaped head: ED treatment
Extra 4 heads for spinal parts treatment.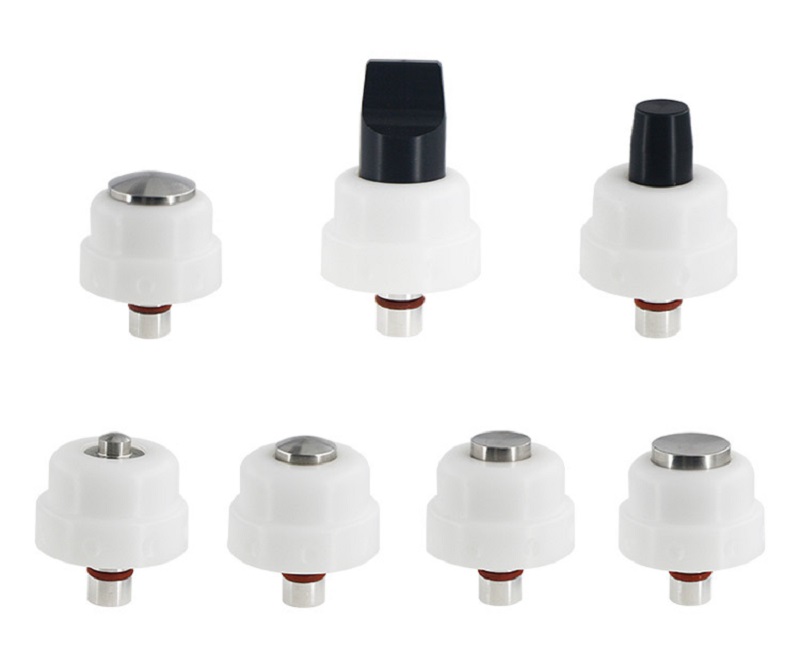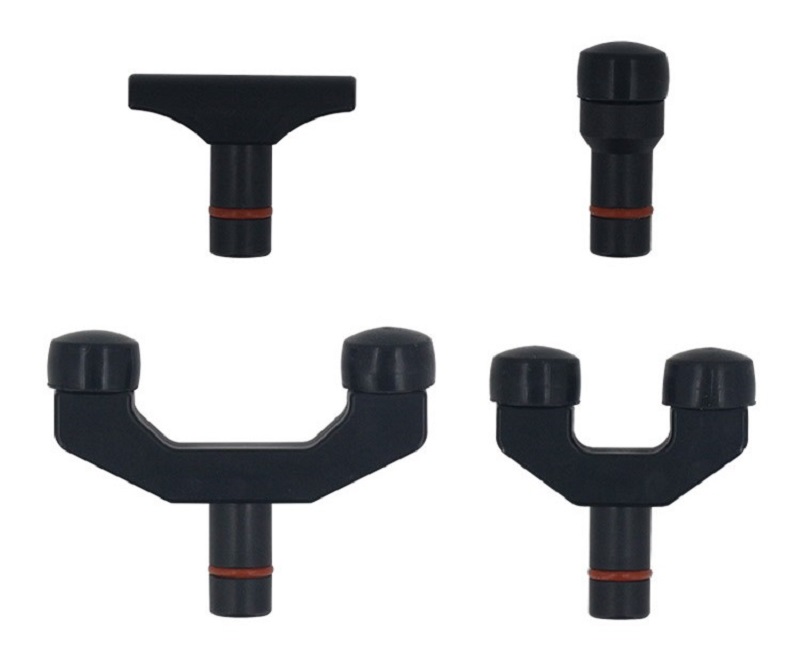 One Button Control — So Easy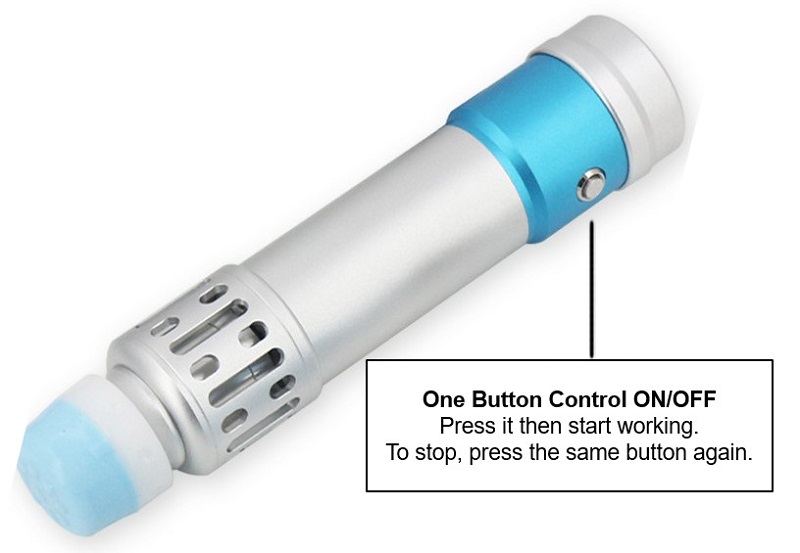 11 Function Modes Interface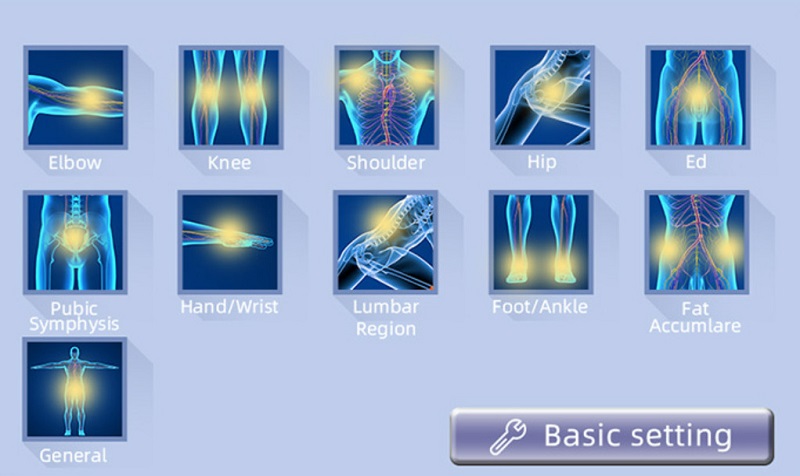 Working Interface with Adjustable Parameters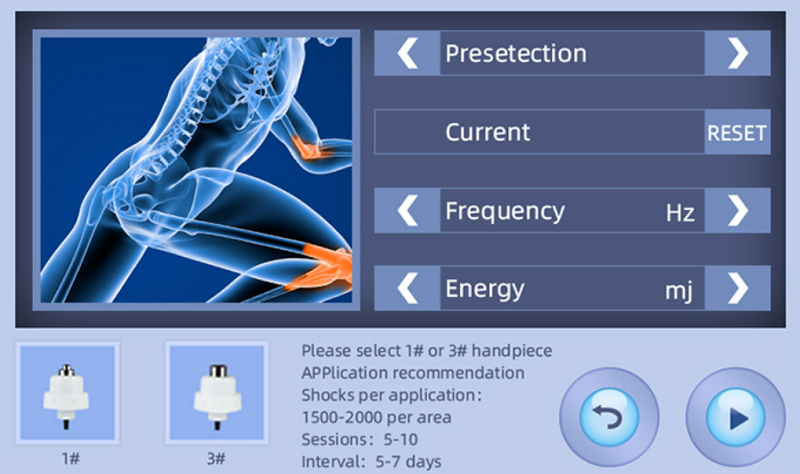 Product Specifications
Rated Voltage: AC110V/AV220V, 50HZ/60HZ
Rated Power / Current: 100W MAX / 2A MAX
Energy Level: 5-250mj, 25 Gears
Frequency: 1-16Hz, 16 Gears
Transmitter Heads: 11
Package Dimension / Weight: 360*320*130mm / 3.35kg
Product Features
1. Completely high-quality metal frame design
2. Intuitive touch operation with a colour touch screen
3. 11 functional modes for easy operation
4. The parameters are adjustable, freely fully meet individual needs
5. Compatible with 11 treatment transmitter heads to fit different parts of body
6. Perfect mobility with original handbag
Packing List
1 x Portable handbag
1 x Host
1 x Handpiece with cable
1 x Power cord
11 x Transmitter heads
5 x Silicon rubber caps
Others: The tools for maintenance of the handpiece