Commonly Used For
1. Erectile Dysfunction: Inability to achieve or maintain an erection.
2. Tennis elbow: Or lateral epicondylitis, is located on the outer portion of the elbow.
3. Plantar fasciitis: Inflammation of the plantar fascia, tissue in the foot used during walking and foot movement.
4. Achillodynia: Painful irritation of the achilles tendon.
5. Patellar Tendinitis: Injury to the tendon connecting kneecap (patella) to shinbone.
6. Bursitis trochanterica: Painful periostitis of the hip.
7. Tibial edge syndrome: Inflammation of the tibial edge due to excessive strain.
8. Shoulder pain with or without calcification: Painful limitation of shoulder movement.
9. Muscle strain: An injury to a muscle or a tendon — the fibrous tissue that connects muscles to bones.
10. Painful trigger points: Acute and chronic pain in the back, shoulder, neck, etc., due to permanently shortened and thickened muscles.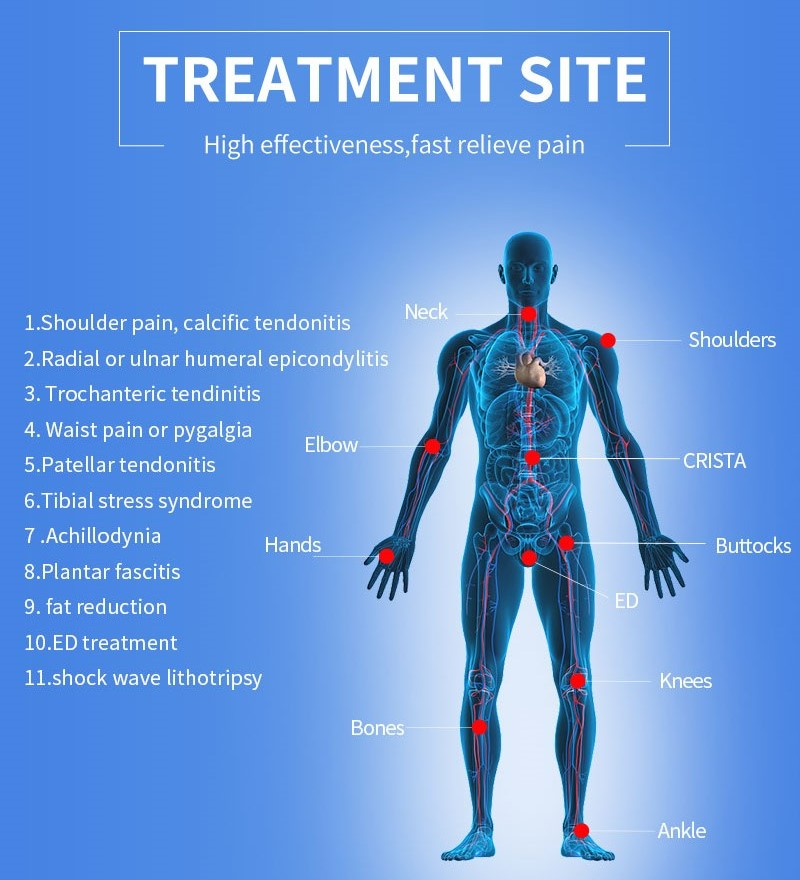 How Can Shockwave Help ED?
Most of ED is caused by vascular problems and poor blood circulation, shockwave can be propagated to the deeper target tissue, then help to trigger natural repair mechanisms by expanding the vessels and increasing blood flow. It is an extracorporeal physiotherapy method and is completely safe, economical, simple, effective, painless and without side effects.
Therapy suggestion:
1. Target to spongy tissue in 5 different places.
2. 300 hits for each place, a total of 1500 hits in one session.
3. Twice a week for 3 weeks, then stop for 3 weeks rest. And start the next course.
Suggested parameters:
Frequency setting is 10-15HZ, energy setting is 10-30mj.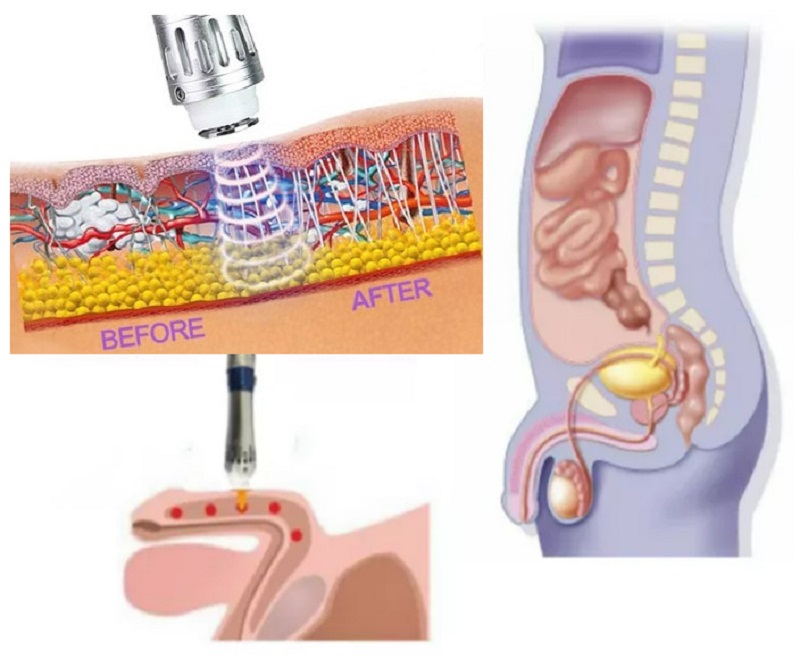 Product Details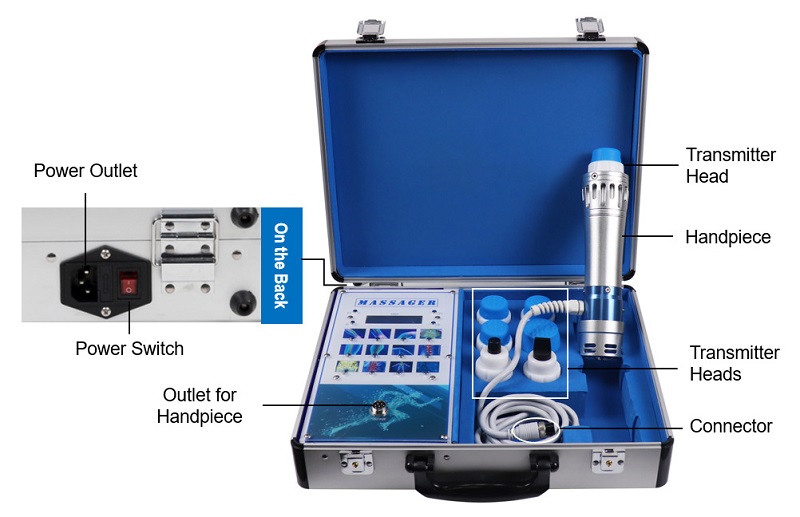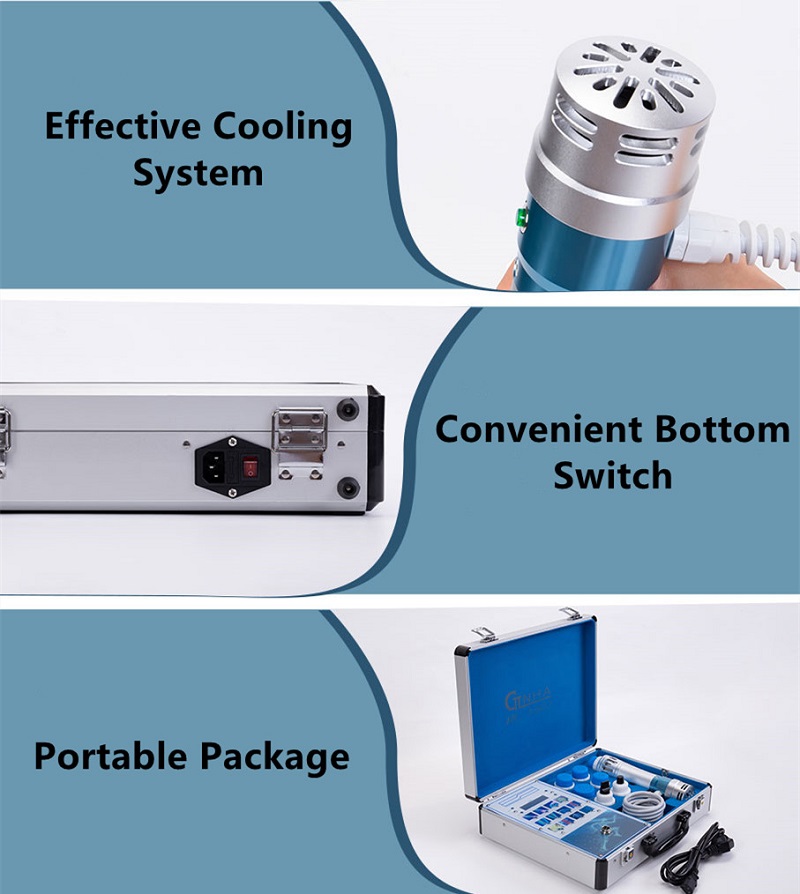 Handpiece with One Button Control for Start and Stop Design
7 Transmitter Heads
Multiple massage heads, adaptable to all parts of the body.
1# 8mm: acupuncture points or small finger joints
2# 15mm: small muscle tissues
3# 15mm (concave): deeper structures
4# 20mm (concave): myofascial treatment
5# 36mm (assembled in handpiece): big muscle tissues
6# Flat head: ED treatment
7# Cylinder-shaped head: ED treatment
3 Soft Tip Heads
Use them to cover metal transmitters when treating sensitive regions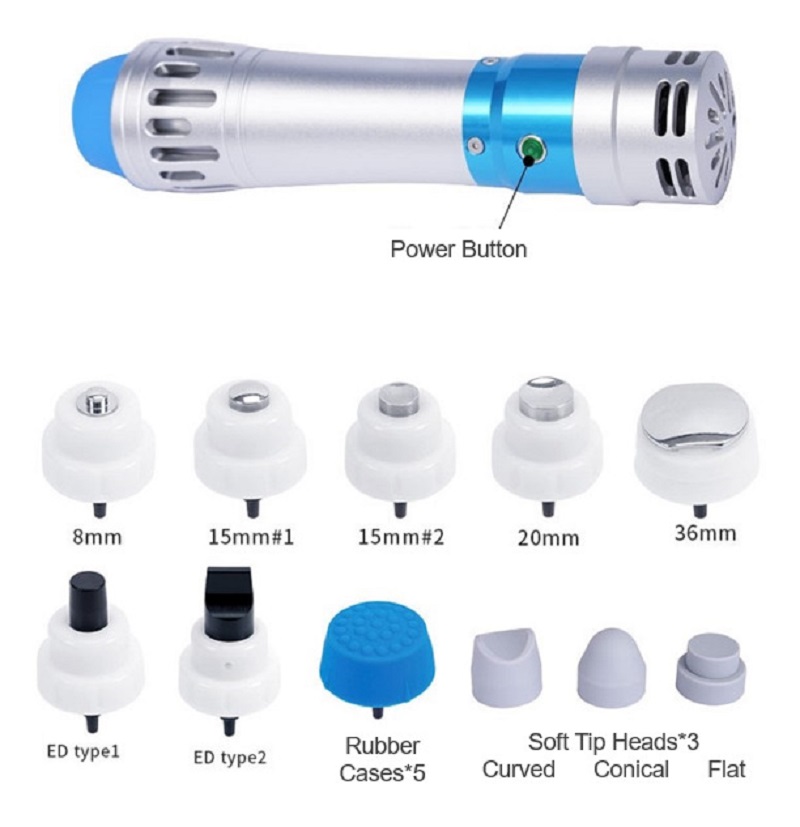 Frequency and Pressure (Strength) are Adjustable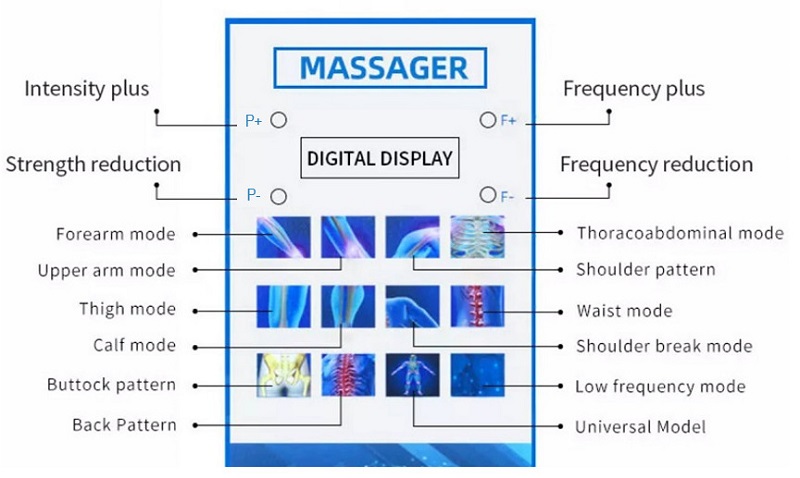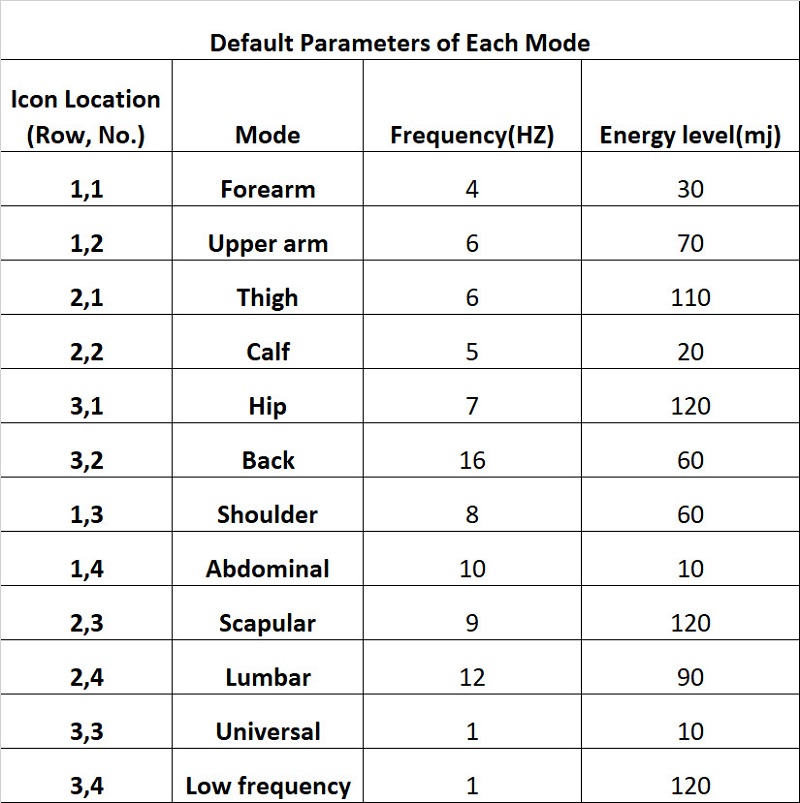 Simple Maintenance Method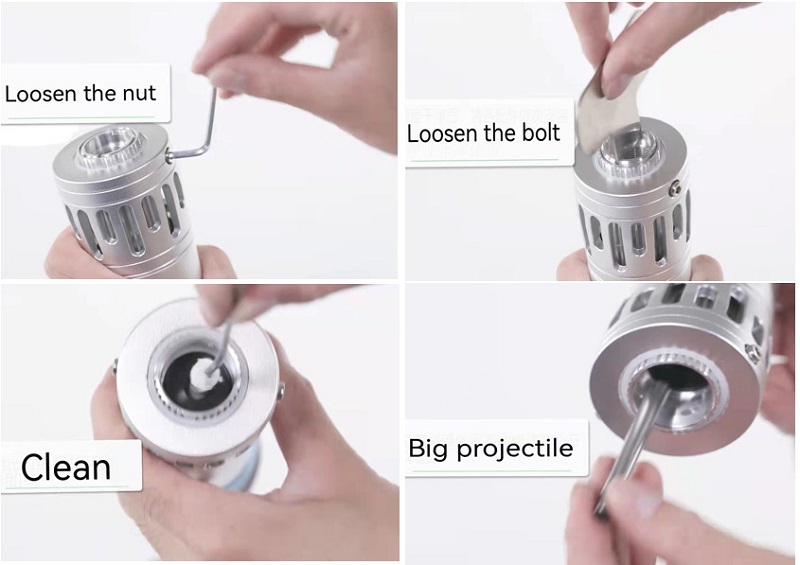 Package Includes
1 x Host with alloy case
1 x Handpiece with cable
1 x Power cord
7 x Transmitter heads
3 x Soft tip heads
5 x Silicon rubber cases
Others: The tools for maintenance of the handpiece
Product Parameters
Rated Voltage / Frequency: AC110V/AV220V (auto switch) / 50HZ/60HZ
Rated Power / Current: 90W MAX / 2A MAX
Energy Level / Frequency: 10-120mj / 1-16HZ
Strike Times: 2500
Transmitter Heads: 7
Device Dimension / Weight: 380*318*102mm / 4.5KG