Product Specifications
Material: SBR
Voltage: AC, 110-245V; DC 12V
Rated Power: 19W
Light Energy Density: 150mW/cm² at 0 inch
LED Quantity: 32pcs (3 IN 1) * 0.6W
Wavelengths: 850nm:660nm = 2:1
Life Time: 50,000+ Hours
Product Size: 580*108mm
Net Weight: 0.6kg
Warranty: 1 Year
3 IN 1 LED Design
Infrared light at 850nm and deep red light at 660nm were emitted by one LED in a ratio of two to one, as it contains 3 chips. So, 64pcs chips for 850nm, 32pcs chips for 660nm.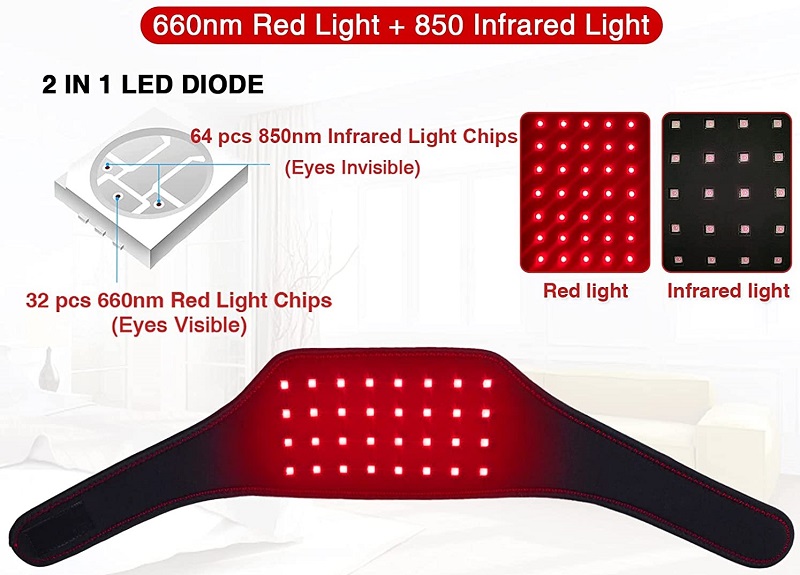 Effects of NIR 850nm and RED 650nm Lights
850nm invisible near-infrared light have more penetrating power and can penetrate deeply into the subcutaneous tissues. Unlike the traditional warm methods, infrared rays generate radiant heat from inside, mimic natural sunlight, and increase the temperature faster. After the subcutaneous tissue temperature rises, the tiny blood vessels open, the blood flow speeds up, and tissue metabolism promotes, enhances the cells activation, repairs damaged tissues, reduces inflammation, relieves pain associated with joints and muscles.
660nm visible red light acts on the "power plant" in your body's cells called mitochondria, they can absorb red light and are stimulated to work with other cells more efficiently, then help increase blood flow, stimulate collage production, repair damaged tissues and reduce inflammation.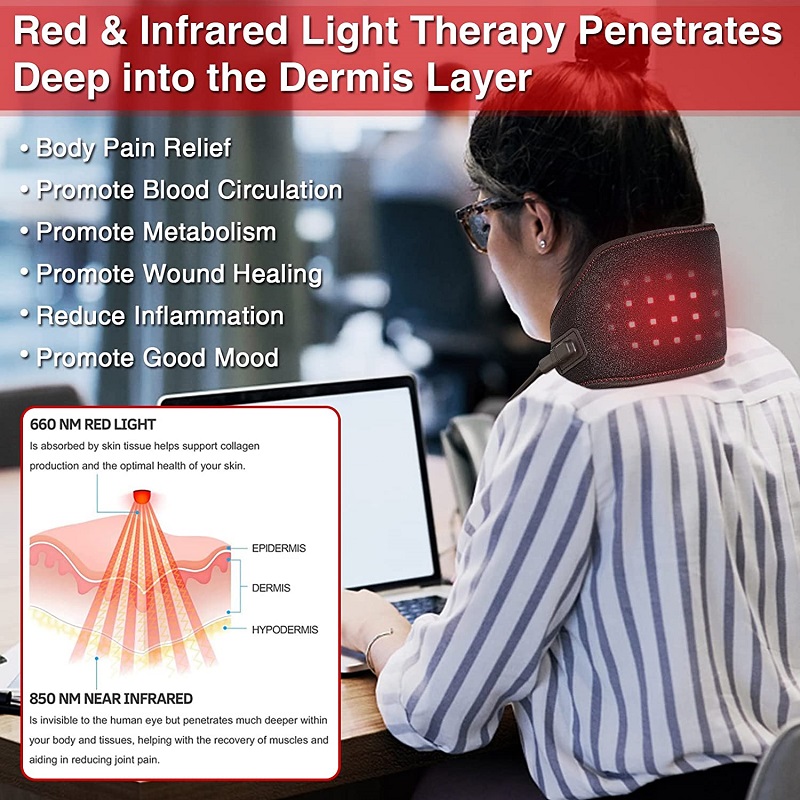 Further Features
1. High-quality materials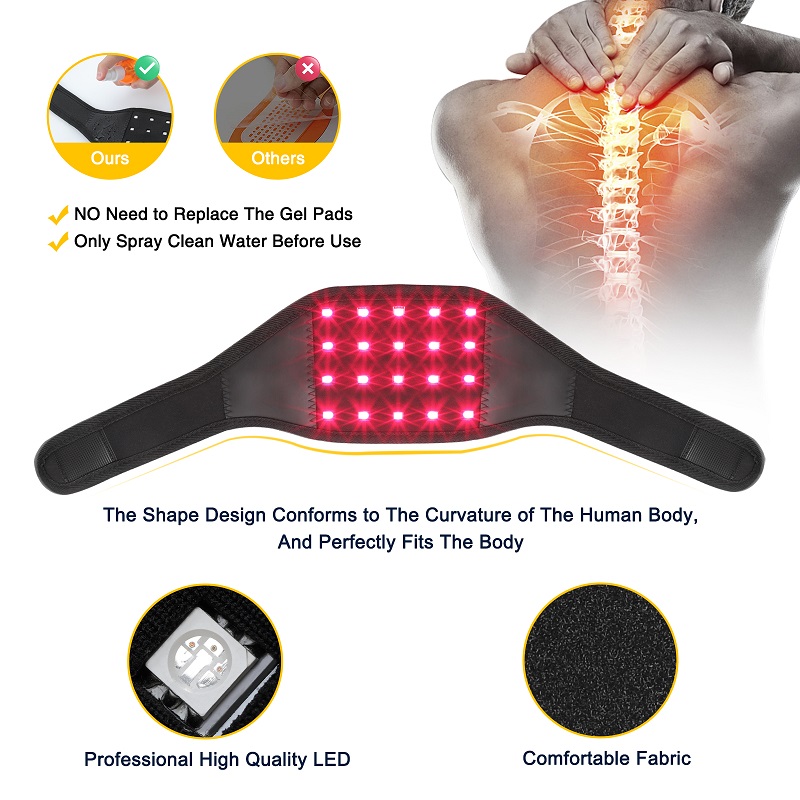 2. Two charging modes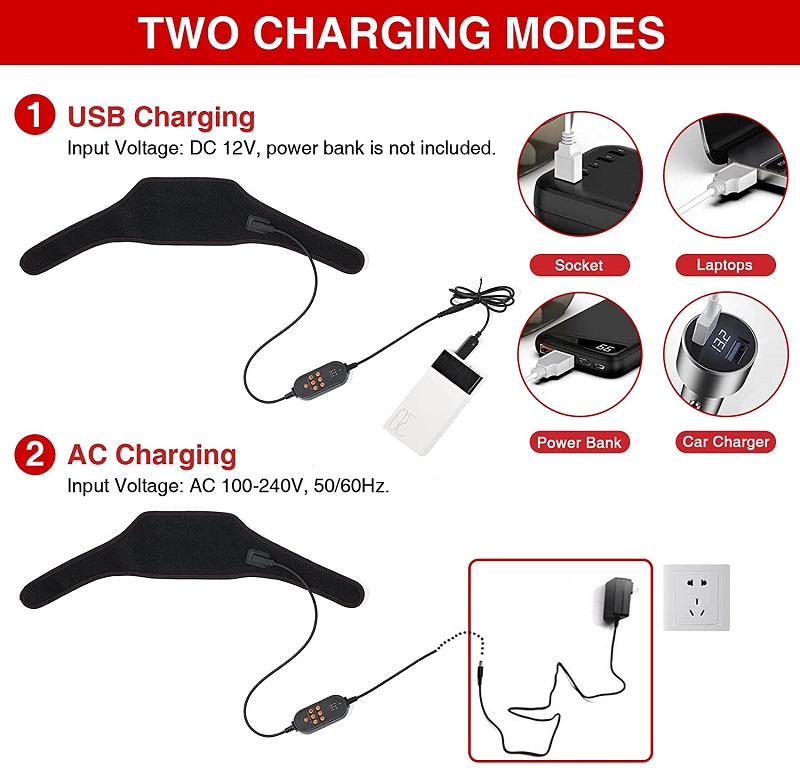 3. 10/20/30 minutes timer function
4. Separately control LED light by "R" button: press 1st, all lights on; 2nd, infrared lights on; 3rd, red lights on.
5. 3 Photon power levels can be selected: L*39°C, M*43°C, H*47°C (+/- 2°C)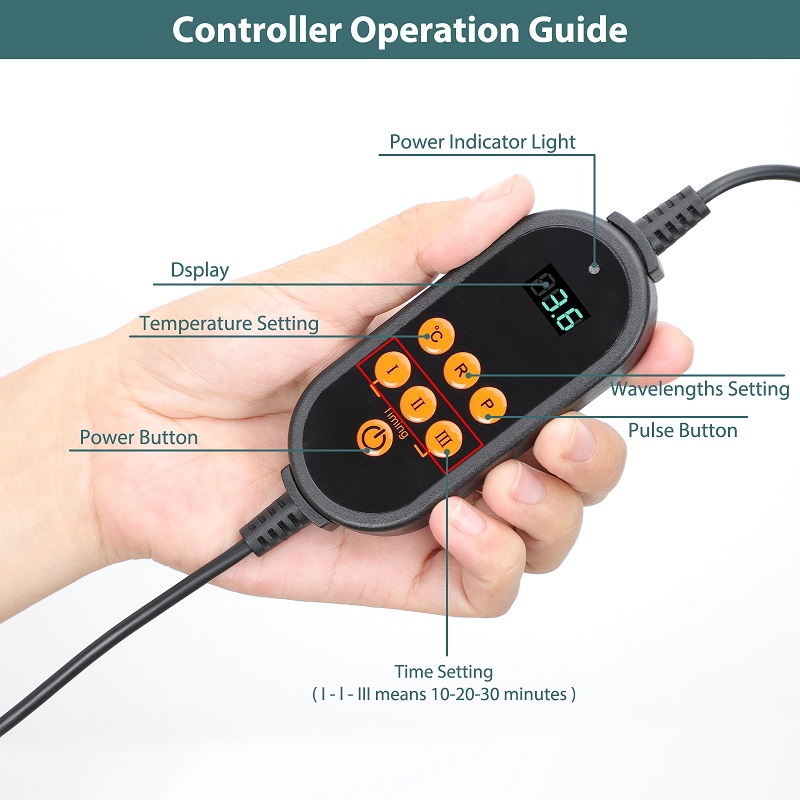 6. Pulse function for better therapy effects, total 6 modes.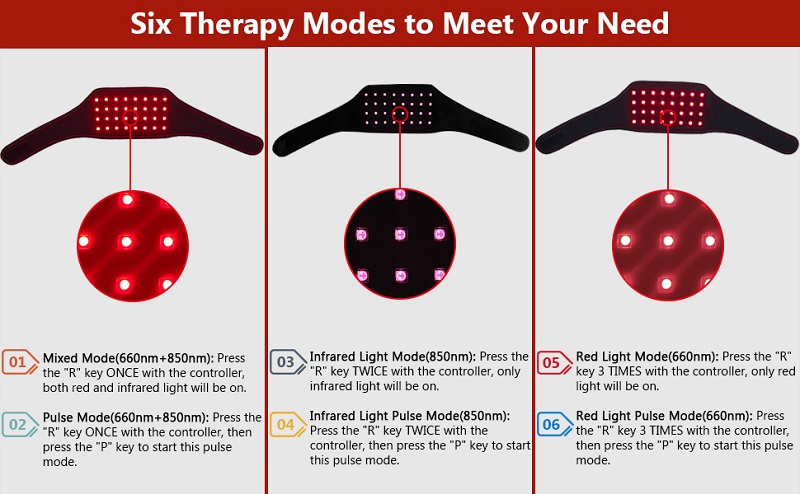 Multiple Applications Display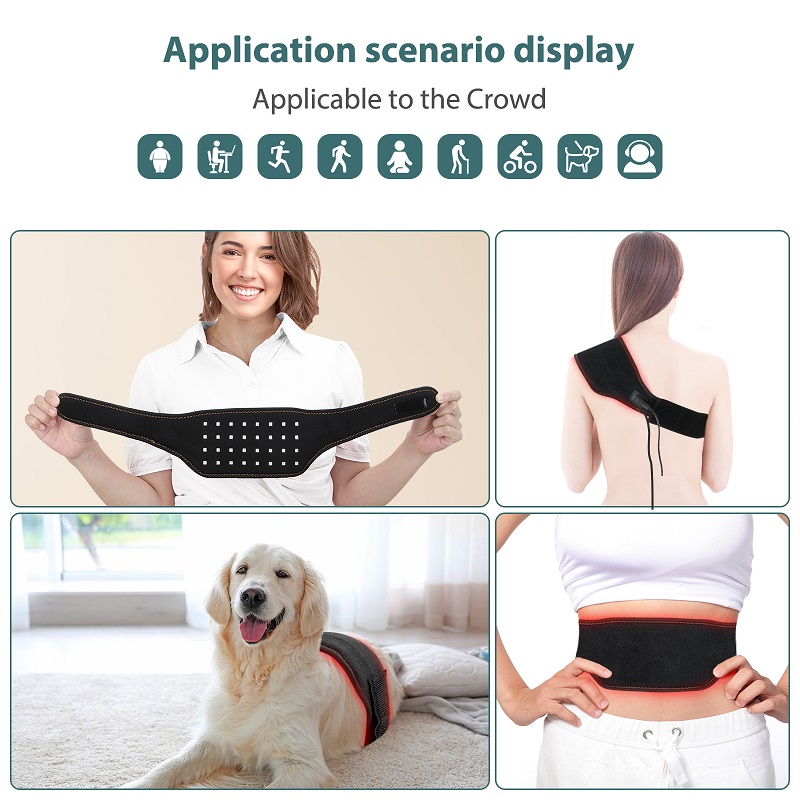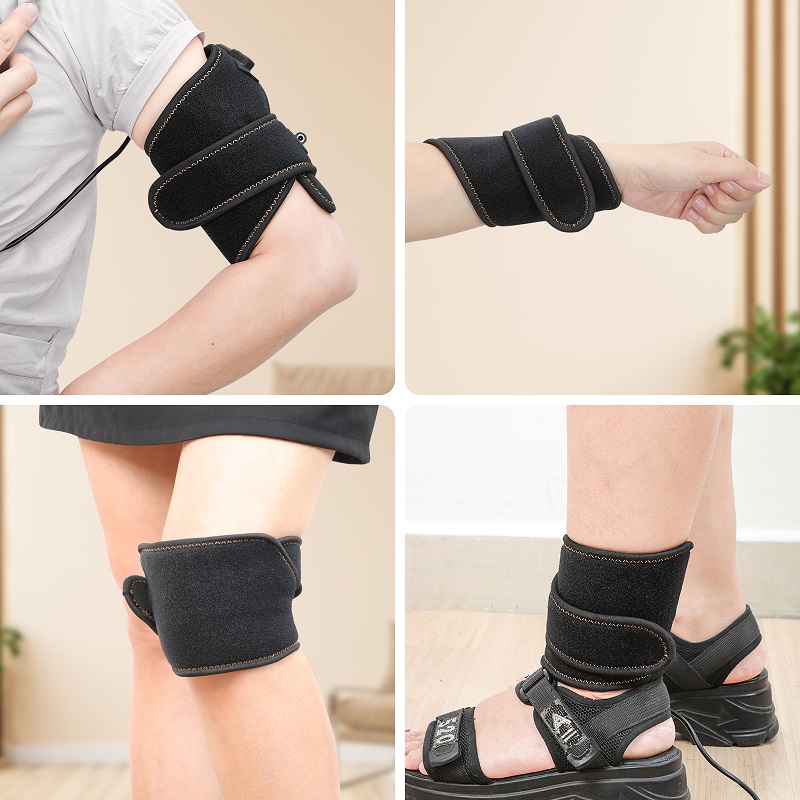 Usage Frequency
1. Not exceed 30 minutes for a session, 1-2 times a day for the same area, and last for a minimum of 4 weeks.
2. After use, unplug and store the belt in a cool, dry area, and use a lightly damp cloth to wipe off the sweat.
Attentions
Do not fold and squeeze the belt, please loose roll it to prevent the flexible PCB board from fracturing.
Packing List
1. Therapy Belt
2. Adaptor
3. Controller
4. Manual