Benefits of Using NIR plus Red Light Therapy Device
Red Light Therapy: The light particles can be sucked up by mitochondria, which are the powerhouse of the cell — it's where the cell's energy is created, triggering helpful biological processes and signals.
NIR Therapy: NIR light penetrates to the inner layers of the skin at about 2 to 5 centimeters deep, the light is absorbed by the photoreceptors in cells. Once absorbed, the light energy kickstarts a series of metabolic events, triggering several natural processes of the body on a cellular level. Then stimulates the regeneration and repair of injured tissues, reducing pain and inflammation.
Therefore, it accelerates wound healing, enhances skin elasticity, and reduces fine lines, scars and redness. Moreover, it alleviates pains of arthritis, bursitis, tendonitis, fascitis, trigger points and muscle spasm.
For Pets Treatment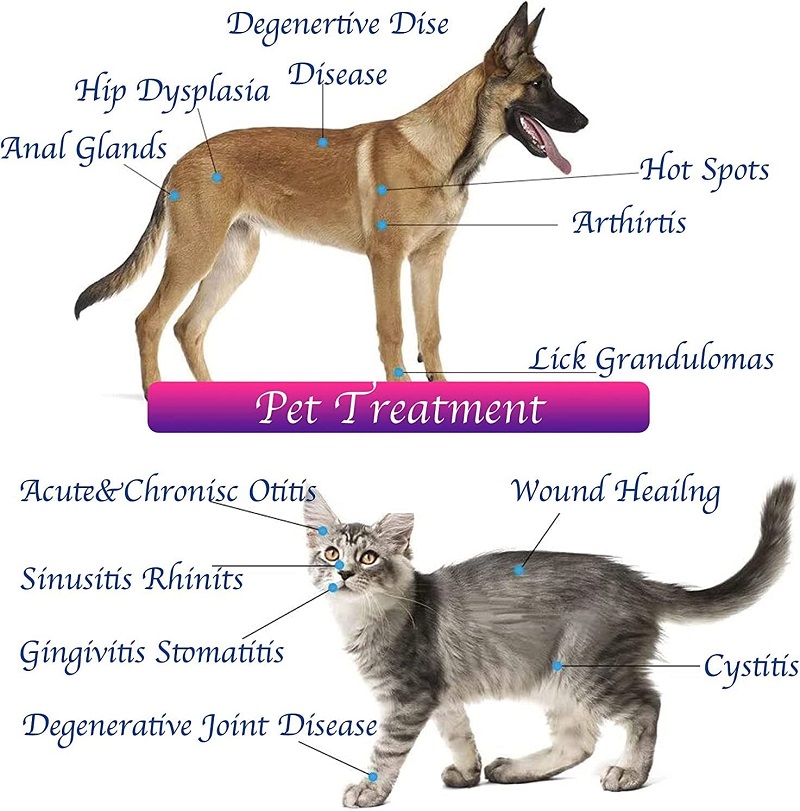 For Human Body Treatment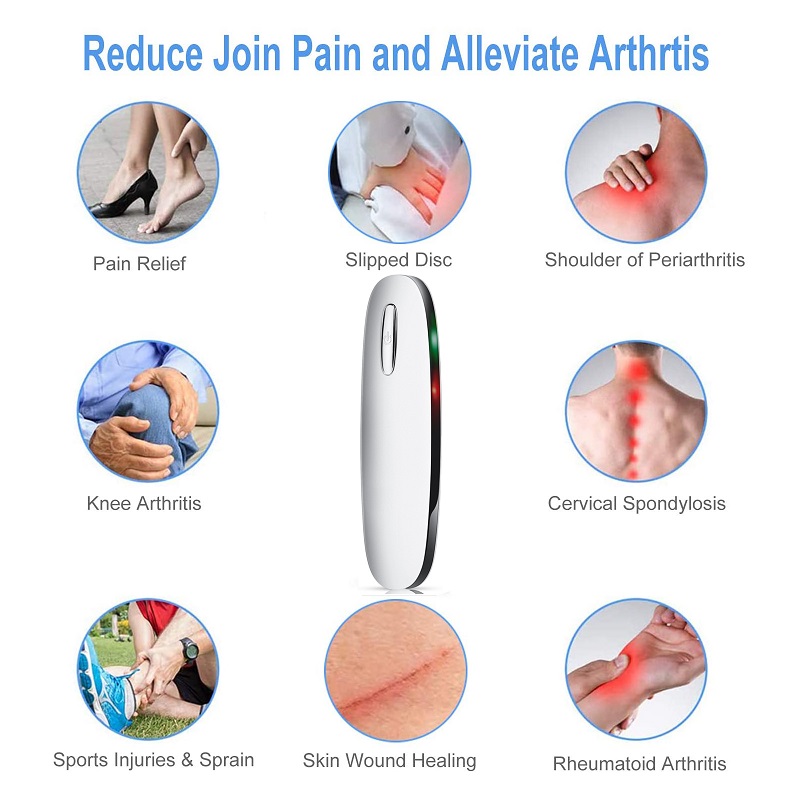 Product Specifications
Input Voltage:5V DC
Battery Capacity:400mA
Beam Angle:120 Degree
Output Power:6W
LED PCS: 4
Wavelength: 2pcs*850nm infrared light; 1pcs*630nm red light, 1pcs*660nm red light
Product Size:120*30*21.5mm
Net Weight:35g
Package Size: 146x94x38.5mm
Gross Weight: 1kg
Package Inlcudes:Light therapy device, manual, USB cable, protective glasses
Certificate:FCC/CE/ROHS/PSE
Warranty: 1Year
Packing List
1x Light device
1x USB cable
1x Protective goggles
1x Manual