Product Specifications
Material: SBR
Voltage: AC 110-245V; DC 12V
Actual Power: 11W
Light Energy Density: >120mW/cm² @ 0 inches
LED Quantity: 60pcs (Tri-chips) * 0.6W
Wavelengths: NIR 850nm : RED 660nm = 2 : 1
Life Time: 50,000+ Hours
Product Size: 150*250mm
Net Weight: 1kg
Warranty: 1 Year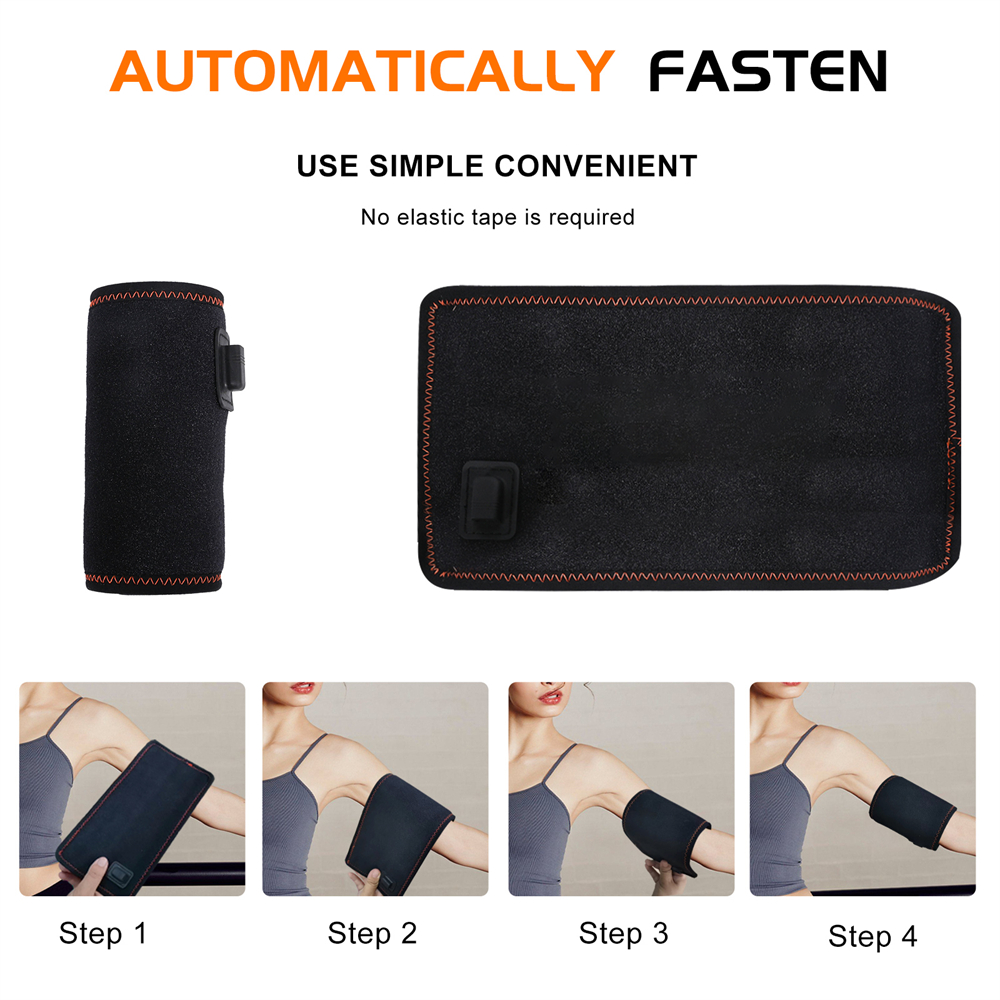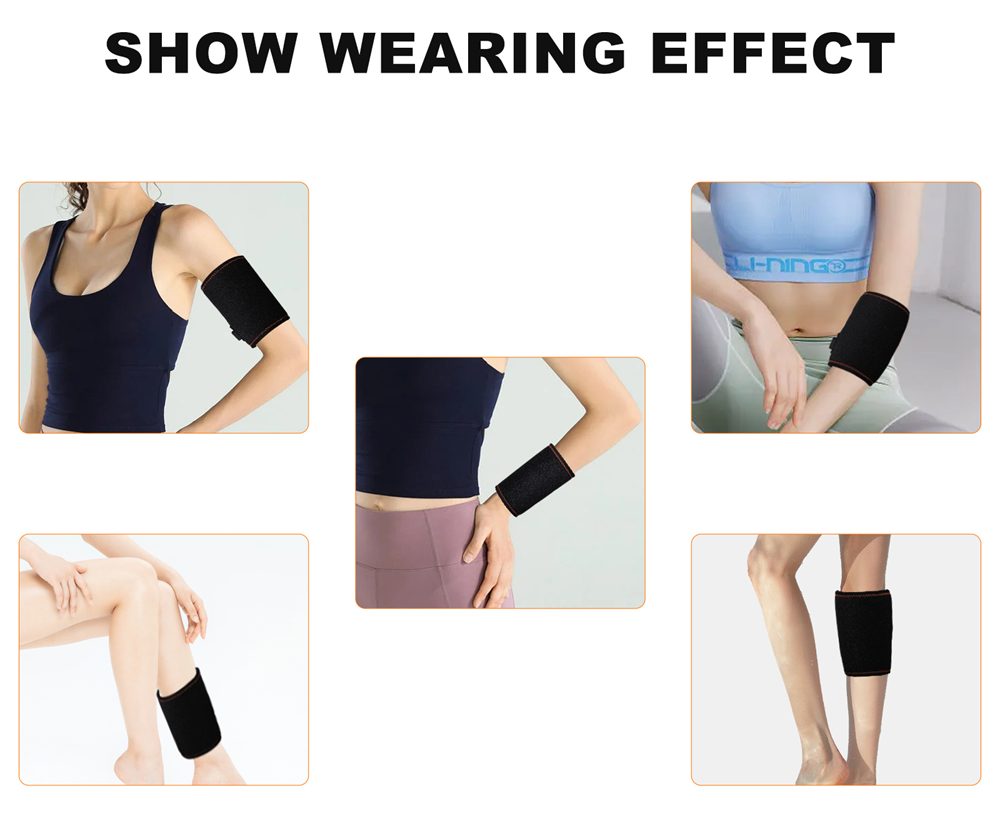 Effects of Combined NIR 850nm and RED 650nm Lights
660nm wavelength red light can be absorbed by skin tissues, then stimulates collagen and elastin production, repairs damaged tissues, reduces inflammation, tightens loose skin, lightens freckles and red bloodshot, removes fine lines and shrinks pores.
850nm wavelength infrared light is invisible to the human eye, it has a powerful penerating ability, so, can be absorbed by the deep body tissues, then generates radiant heat from inside faster, enhances the cells activation, promotes tissue metabolism, improves blood circulation, reduces the excitability of nerve endings. The ability of cellular oxygen uptake and tissue nutrition will enhance, chemical and mechanical stimulation of nerve endings will go down, so, it helps relieve pain associated with joints and muscles, alleviate neuropathy, encourage nerve regeneration and repair.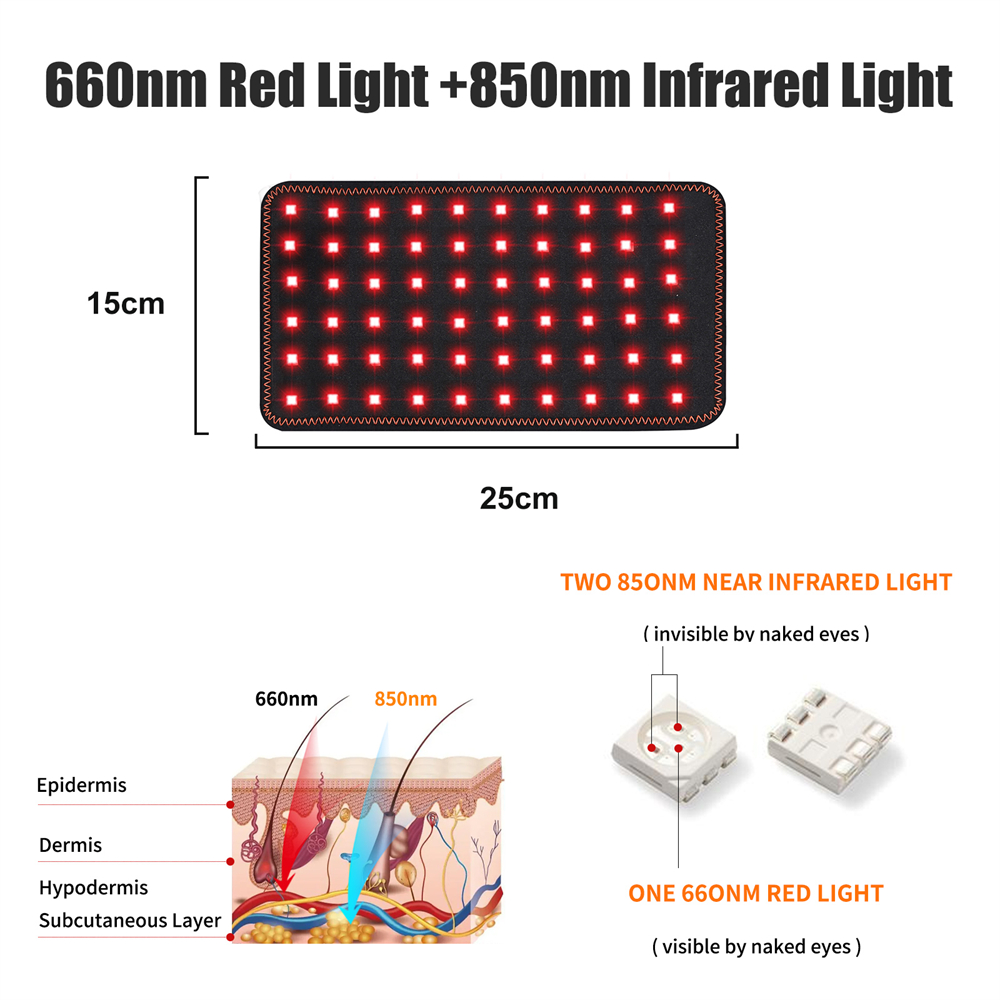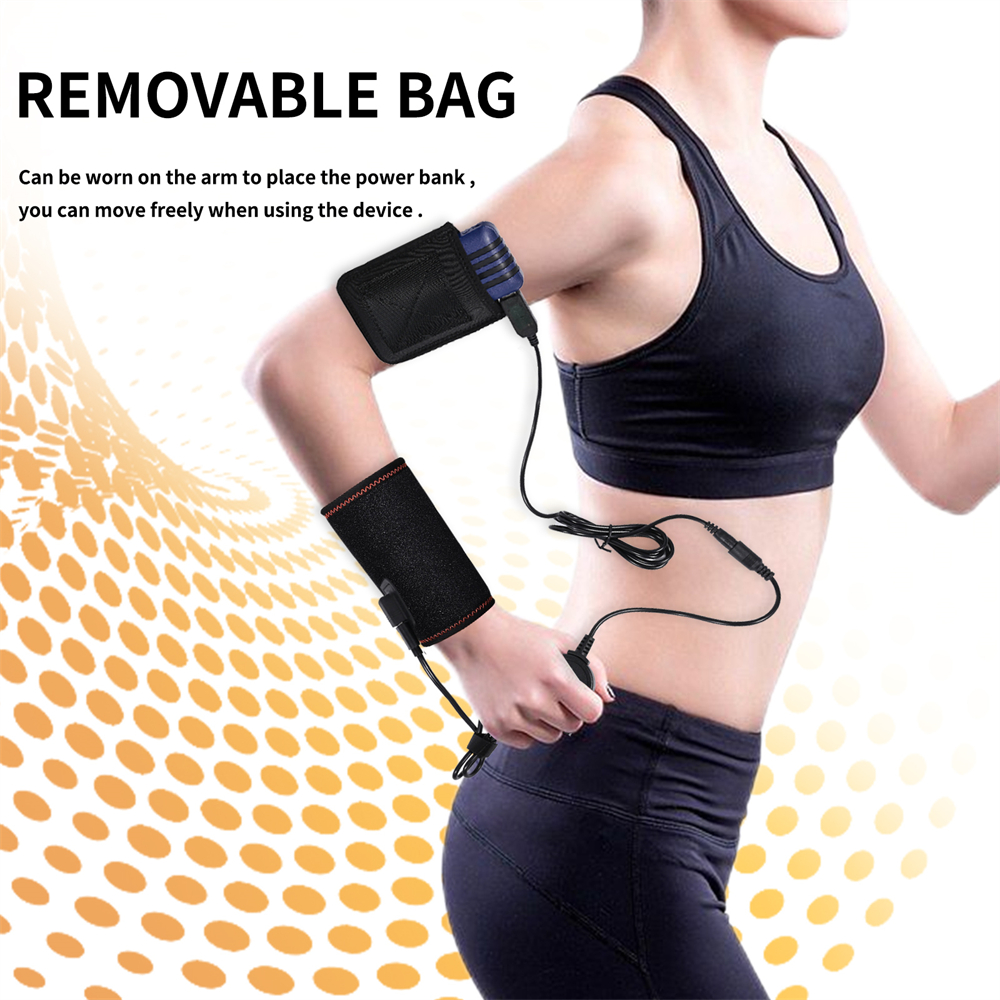 Usage Frequency
1. Not exceed 30 minutes for a session, 1-2 times a day for the same area, and last for a minimum of 4 weeks.
2. After use, unplug and store the belt in a cool, dry area, and use a lightly damp cloth to wipe off the sweat.
Attentions
Do not fold and squeeze the belt, please loose roll it to prevent the flexible PCB board from fracturing.