Specifications
Material: ABS+PET
Product Size: 210*123mm
Capacity: 1000ml
Water Flow: 750-1350ml/min
Water Pressure: 1.45-2.65psi
Rated Voltage: 3.7V/4.5V
Rated Power: 3.5W
Power Supply: 3 x AA battery or USB charge
Input Voltage: DC 5V
Charging Time: 4.5h
Using Time: 4h
Barrel: Transparent for visible checking with scale
Nozzle: 12 holes jet
Tube: Long at 4.7FT, PP silicone
Multiple Applications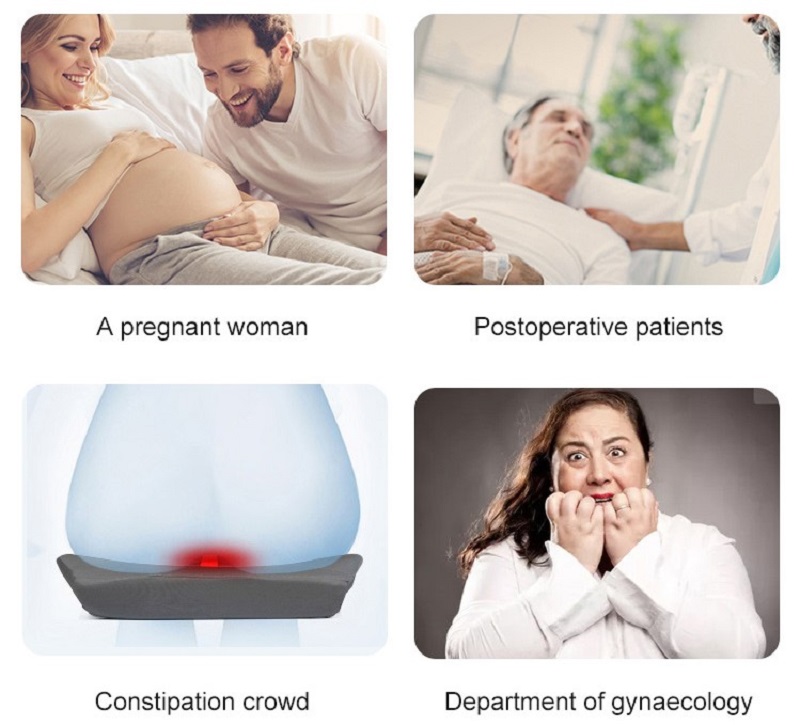 Features
1. FDA-LISTED ENEMA BARREL KIT: It is made with medical-grade, reusable, odorless, BPA, silicone and PVC tips.
2. Strong durable clamp. This enema cleansing and detox equipment is ideal for home use and can be used for water and/or coffee enemas in or out of the shower.
3. Suitable for those people with abnormal defecation.
4. Double pressure gears for adjustment.  Press the power button for 2s, red indicator flashing, it is in the low level; short press the button, red indicator stop flashing, it is in the high level.
5. Automatic pressure supply, no need to hang during use.
6. Smaller size and portable.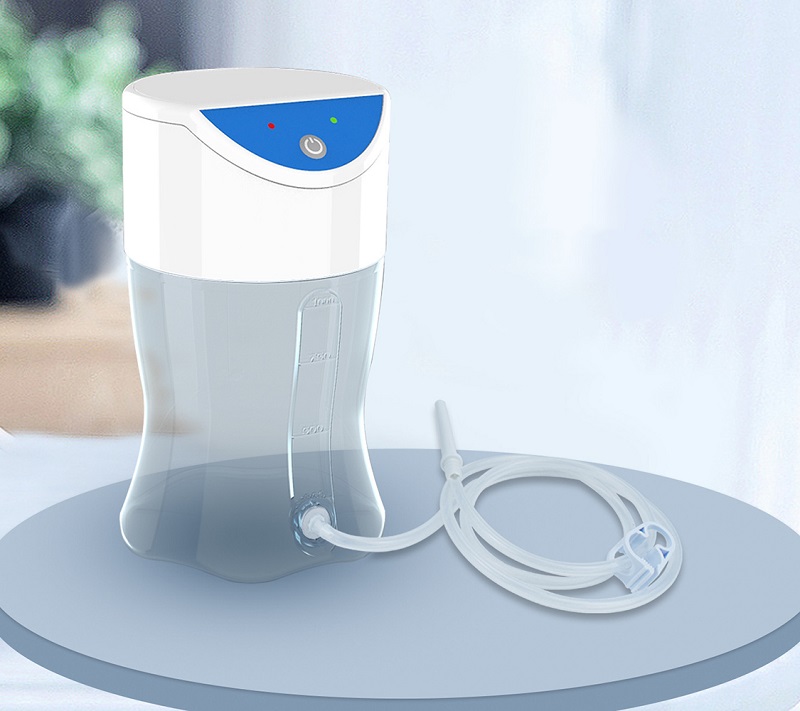 Use Tips
Do not insert the tube more than 3 inches into your rectum.
Never force the tube into the rectum, it's better to use lubricant.
Use filtered water.
Make sure that the liquids are not hot, not higher than 40 degrees Celsius.
Fast enema 10-30 minutes; Full enema 30-120 minutes
If you find blood after the enema, it may mean there is rectal damage or an underlying medical problems. You need to visit your physician.
Package Includes
1 x Automatic Device
1 x Long tube with superior enema clamp
3 x Nozzles
1 x Manual